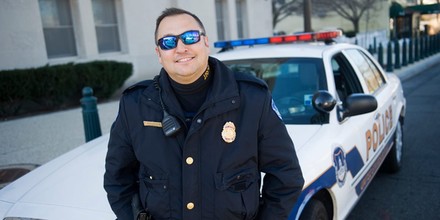 By C. Ryan Barber
Business Insider
October 19, 2022
On New Year's Day 2021, then-Capitol police officer Michael Riley made a long-distance fishing buddy in the charter-boat captain Jacob Hiles. While the two had never met, they were both avid anglers and connected on fishing-related Facebook groups.
Within days, they found themselves on opposite sides of the January 6 attack on the Capitol, as Hiles joined the pro-Trump mob that stormed the building Riley was sworn to protect. But the following day, prosecutors say, Riley messaged Hiles directly over Facebook to urge him to remove posts — including selfies and videos — admitting his presence inside the Capitol.
On Tuesday, a year after Riley's indictment on charges he obstructed the January 6 investigation, his trial began at a federal courthouse just blocks from the Capitol.