January 6 Defendants Are Asking to Be Sent to Guantanamo Bay Rather Than Continue Enduring 'Diabolical' DC Jail Conditions
Order "It Takes a Counter-Revolution!" at Amazon.com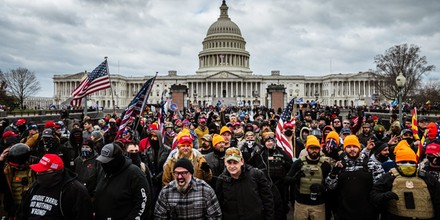 By Erin Snodgrass, Nicole Gaudiano
Business Insider
October 4, 2022
Thirty-four Capitol riot defendants held at a DC jail are seeking a transfer to Guantanamo Bay, Cuba.

They claim in a court petition that conditions at the military prison would be better than where they are now.

Among their complaints: the alleged presence of critical race theory propaganda and staff who wear "Democrat" attire.

Several Capitol riot defendants being held at a DC jail say the conditions are so unbearable they would rather be sent to Gitmo.



Your help is urgently needed!
Support our cause and join our fight!