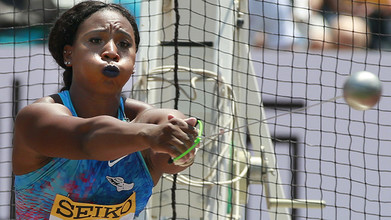 By Peter Hasson
Fox News
June 30, 2021
Gwen Berry, the U.S. Olympic hammer thrower who sparked outrage by turning away from the American flag during the national anthem, is sponsored by Color of Change, a left-wing group that advocates for defunding the police.
Color of Change, which has sponsored Berry since last September and is funding her through the end of the year, applauded her "leadership" on Tuesday amid the ongoing backlash.
"We're proud to sponsor [Berry], to have negotiated a sponsorship with @PUMA and to continue to push corporations to support Black athletes who speak out for our communities. Grateful for Gwen's leadership today and every day," the activist group wrote on Twitter.