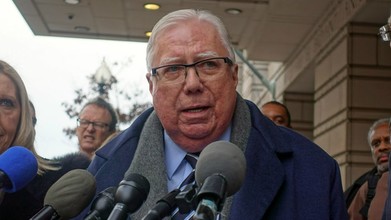 By John Kruzel
TheHill
November 15, 2019
Conspiracy theorist Jerome Corsi has filed an appeal after a federal judge threw out his lawsuit against former special counsel Robert Mueller, the FBI and U.S. intelligence agencies.
Corsi, formerly of the far-right conspiracy theory website InfoWars, is seeking $1.6 million in damages over claims that Mueller coerced him into giving false testimony to a grand jury about Corsi's alleged role coordinating the release of stolen Democratic emails.
A federal judge at the D.C. District Court tossed the case last month. Corsi, a steadfast Trump supporter, said on Wednesday he would appeal the lower court's ruling to the D.C. Court of Appeals.