Federal appellate court grants Arpaio's motion for expedited consideration of Obama Executive Order on "amnesty"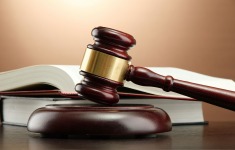 (January 14, 2015, Washington, D.C.) Today, the U.S. Court of Appeals for the District of Columbia Circuit ordered an expedited briefing schedule for the case styled
Joseph Arpaio v. Barack Obama, et al
, (Case No. 14-5325). Arpaio and his lawyer, former Justice Department prosecutor and founder of Freedom Watch, Larry Klayman, appealed the lower court's decision dismissing the case only minutes after it was issued. The Honorable Beryl A. Howell of the United States District Court for the District of Columbia (1:14-cv-01966) found a lack of standing to sue, even though Sheriff Arpaio provided affidavits and evidence in court that he and his office have been and will be significantly harmed by President Obama's Executive Orders granting what is essentially amnesty to almost 5 million illegal immigrants.
Arpaio's attorney, Klayman had this to say about today's Order:
"The President does not have the authority to rewrite immigration laws. Legislation and national policy are enacted by Congress, not the President. It is a big victory to Sheriff Arpaio and indeed the American people that the D.C. Circuit recognized the need for this case to be quickly resolved before Obama's unconstitutional amnesty program goes into full effect this spring. There are constitutional issues of great magnitude at stake and we are confident that the D.C. Circuit will put a legal stop to this illegal activity, which seeks to end-run congressional authority. I am grateful for Sheriff Arpaio's courage in pursuing this very necessary legal action."
Please contact Freedom Watch at daj142182@gmail.com or (424) 274-2579 for more information or an interview. To see the D.C. Circuit expedited briefing schedule order, see
www.freedomwatchusa.org
.
Attached:

150114-Order.pdf
---
URGENT: Please Sign These Petitions to Remove Mueller and Sessions and to Have Klayman Appointed as Special Counsel to Investigate the Clintons and Finally Bring Criminal Charges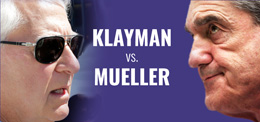 Sign Our Petition to Remove Robert Mueller as Special Counsel
We the People Call On President Trump to
Remove Robert Mueller
as Special Counsel and to Appoint
Larry Klayman
to Investigate the Clinton Email, Uranium One, and Fusion GPS Scandals! We Also Support Freedom Watch's
Lawsuit to Remove Mueller
Sign Now!
---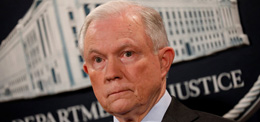 Sign Our Petition to Remove Jeff Sessions as U.S. Attorney General
We the People Call on President Trump to
Remove Jeff Sessions as Attorney General
and Replace Him With a Competent Attorney Who Has the Guts to Prosecute Hillary Clinton, James Comey, Robert Mueller, and Others That Were Part of the Corrupt, Even Treasonous, Obama Administration and Hold Them Accountable for Their Crimes!
Sessions'
Incompetence
and "
Disgraceful
" Dereliction of Duty Regarding His Inaction on Fusion GPS, the Phony Steele Dossier, and the Illegal and Unconstitutional Wiretapping of the President and His Associates Disqualify Him From the Office of Attorney General. We Demand He Resign or Be Removed!
Sign Now!

Your help is urgently needed!
Support our cause and join our fight!