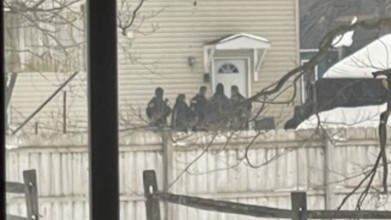 CBS Pittsburgh
February 5, 2021
There's a law enforcement presence at the home of a Mercer County mother of eight suspected of playing a role in the assault on the U.S. Capitol.
Agents swarmed the vacant house Thursday searching for any evidence to help build a case against Powell and any clues that may indicate where she may have gone.
Neighbors say Powell and some of the younger children have not been seen for a week or more and are apparently hiding in an unknown location.