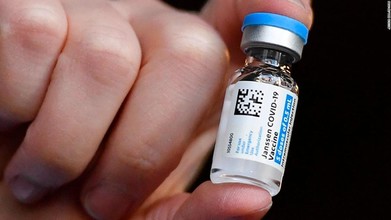 By Rob Picheta
CNN
April 20, 2021
London (CNN)Europe's medicines regulator said it has found a possible link between the Johnson & Johnson Covid-19 vaccine and rare blood clots, but emphasized that the overall benefits of getting the shot outweigh the risks.
The news, announced Tuesday, threw another complication into the European Union's vaccination rollout and dealt a major blow to the company a week after its vaccine was paused in the United States.
The European Medicines Agency (EMA) concluded that "a warning about unusual blood clots with low blood platelets should be added to the product information" about the shot given to patients.