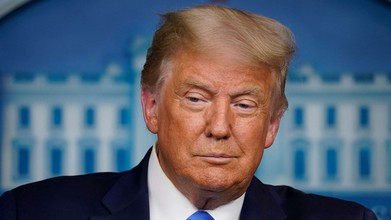 By Spencer S. Hsu
Washington Post
July 10, 2021
Former president Donald Trump's claim that the First Amendment shields his conduct leading up to the Jan. 6 Capitol riot is legally "spurious" and should be rejected as a federal court considers lawsuits that allege he incited the violence, four prominent First Amendment lawyers and scholars argued Thursday.
Targeting a key defense raised by lawyers for Trump and co-defendants including Rudolph W. Giuliani and Rep. Mo Brooks (R-Ala.), the legal experts said that courts have long recognized that speech central to a crime — such as the political intimidation of voters, lawmakers and government officials — is barred and not protected by the Constitution.
In a 23-page proposed friend-of-the-court brief filed Thursday in a case brought by members of Congress and Capitol police, the legal scholars argued that courts must strike a balance between protecting freedom of political speech and preventing political intimidation.