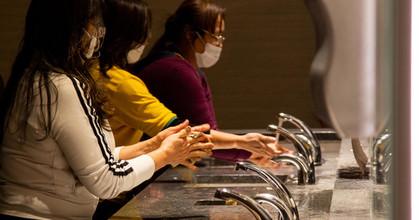 By Melissa Quinn
CBS News
March 19, 2020
Washington — A conservative lawyer has filed a class-action lawsuit against China for the coronavirus pandemic, pushing an unsubstantiated claim that the Chinese government developed the virus as an illegal biological weapon to unleash on the world.
Lawyer Larry Klayman and his group Freedom Watch filed the complaint in federal court in Texas seeking at least $20 trillion from the Chinese government because of its "callous and reckless indifference and malicious acts."
Researchers and public health experts have repeatedly shot down the conspiracy theory that the coronavirus was man-made, with studies showing it originated as an animal virus that eventually jumped to humans. Nonetheless, the claim has gained traction on the right, with conservative media figures seizing upon it to advocate for a more aggressive U.S. posture toward China.
See also: URGENT: Chinese Gov't Must Pay! Join Class Action!