CNN's Toobin: No More Mueller Indictments "Really Good News" for Don Jr. and Jared Kushner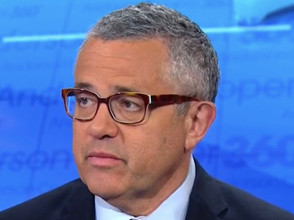 Real Clear Politics
March 23, 2019
CNN legal expert Jeffrey Toobin weighed in on the breaking news Friday afternoon that special counsel Mueller had submitted his report to Attorney General William Barr and that there would be no further indictments issued by the office of the special counsel.

"Let's be specific," Toobin said. "This is really good news for a lot of people around Donald Trump. Donald Trump Jr, Jared Kushner, Jerome Corsi, the writer who had a draft indictment presented to him by Mueller's office and they decided not to go forward with this. Let's be fair here. There has been a lot of suspicion around certain people. And a lot of negative things have been said and imputation of criminal activity."



Your help is urgently needed!
Support our cause and join our fight!