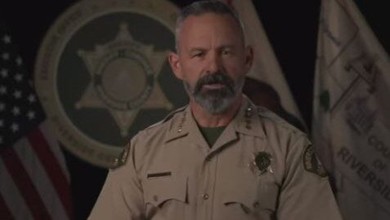 By Bradford Betz
Fox News
December 7, 2020
Riverside County Sheriff Chad Bianco on Friday said that his office will not be "blackmailed, bullied, or used as muscle" against county residents to enforce California Gov. Gavin Newsom's coronavirus orders.
In a statement, Bianco criticized the Democratic governor's "dictatorial attitude" toward Californians, while he dined in luxury, traveled, kept his own business open, and sent his kids to in-person private school.
It is "very telling about his attitude toward California residents, his feelings about the virus, and it is extremely hypocritical," Bianco said.
The sheriff called the state's metrics to justify stay-at-home orders "flat-out ridiculous" and "unbelievably faulty."