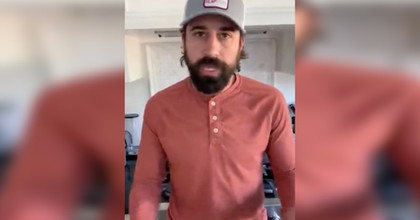 New York Post
December 5, 2020
The readers of the New York Post aren't the only people fed up with hypocritical politicians.
Chef Andrew Gruel said he will keep his LA eateries Slapfish and Big Parm open despite the recent ban on outdoor dining, while slamming California Gov. Gavin Newsom and other hypocritical politicians saying: "I'm not an a—hole — the governor is!"
Newsom has been on the defense ever since he dined maskless and indoors with lobbyists at the tony French Laundry restaurant the same week he warned against Thanksgiving gatherings.