Klayman Report
---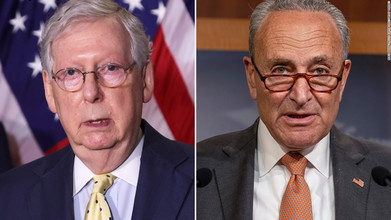 The breakthrough came as GOP leaders were eagerly looking for a way out of a potential crisis that would have stymied the Senate committee process indefinitely, after McConnell pointed to recent comments made by two Democratic senators about their long-standing opposition to gutting the filibuster as sufficient to ease his concerns.
Schumer for days had rejected the GOP leader's demands, saying Monday afternoon: "We are not letting McConnell dictate how the Senate operates."
---
---
---
---
---
---
---
---
---
---
---
---
---
---
---
---
---
Joseph Farah calls National Guard contingency in D.C. 'a show of force – nothing less'
---
Larry Klayman asserts, 'our system of justice is irreparably compromised and corrupt'
---
Loading...