Klayman Report
---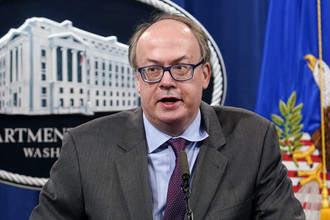 Jeffrey Clark appeared for a lengthy proceeding Thursday that is a prelude to a disciplinary hearing on claims he violated legal ethics in his persistent efforts to undercut the legitimacy of the 2020 election. The heart of the issue: Did Clark merely offer up unwise suggestions to his superiors — hardly the basis for disciplinary action — or did his persistence in the face of a lack of evidence of fraud render his conduct so inappropriate that he should be punished?
Phil Fox, chief of the D.C. Bar Office of Disciplinary Counsel, which brought the complaint against Clark earlier this year, agreed that "It is generally not a disciplinary violation to make a stupid suggestion."
---
---
---
---
---
---
---
---
---
---
---
---
---
Special Guest: Maj. Gen. Paul Vallely (Rt)
---
---
---
---
---
Special Guest: Cliff Kinkaid, Pres. of American Survival
---
Loading...