Klayman Report
---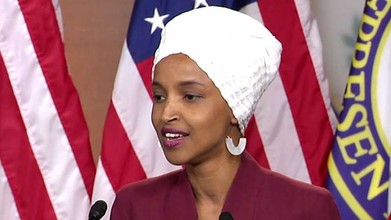 Omar's resolution seeks to push back against U.S. laws banning the boycott of Israel and affirms the right of Americans to organize boycotts of foreign countries if they so wish.
While the resolution doesn't explicitly name Israel or the pro-Palestinian Boycott, Divestment and Sanctions (BDS) movement, she told media outlets that the resolution concerns the Jewish state.
COMPLAINT FOR WRIT OF MANDAMUS TO ORDER U.S. DEPARTMENT OF HOMELAND SECURITY TO COMMENCE INVESTIGATION OF REP. ILHAN OMAR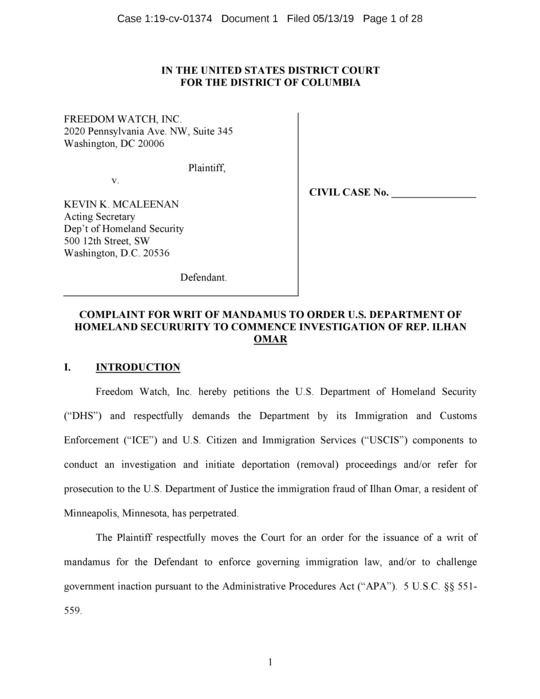 Click to View PDF
PETITION TO COMMENCE DEPORTATION PROCEEDINGS FOR REMOVAL FROM THE UNITED STATES AND/OR PROSECUTION OF ILHAN OMAR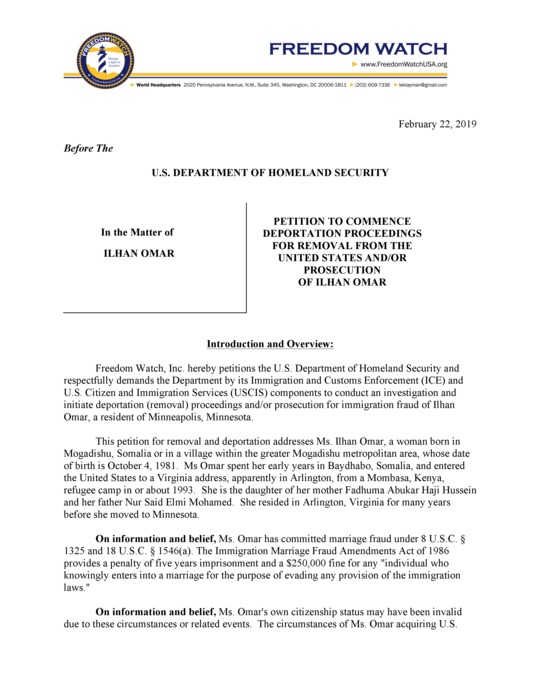 Click to View PDF
---
---
---
---
---
---
---
Larry Klayman calls for right-thinking networks to snatch FNC viewership
---
Special Guest: Laura Loomer, American Heroine!
---
Not "Natural Born Citizens"
---
---
---
---
---
---
---
---
"She is a 'dangerous individual' and a domestic Jewish terrorist"
---
Dozens of trips with underage girls on private jet
---
Loading...