Klayman Report
---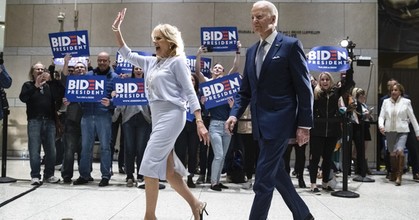 "We have three children, and we have six grandchildren," Jill Biden said at the beginning of a virtual town hall Sunday night.
The two-term vice president added, during the online event dedicated to helping families adjust to life amid the coronavirus pandemic, that their grandchildren ranged from "seniors in law school to little infants."
---
International Effort Underway to Make Chinese Communists Pay Civilly and Criminally
---
---
---
---
DOJ is sitting on its hands, the President needs to snap out of it, and China must be held accountable. Larry wants action and wants you to join him.
---
Freedom Watch's Class Actions in U.S. And Israel Go Forward
---
---
---
See notice below
---
---
---
---
---
Larry Klayman advises other nations on holding the Chicoms accountable
---
Special Guests: Israeli Lawyers Who Filed Class Action With Freedom Watch
---
---
---
---
Loading...