Klayman Report
---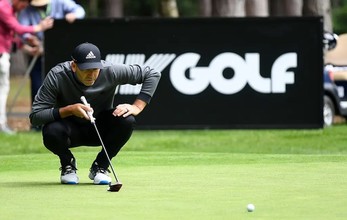 According to a lawsuit from LIV Golf, the PGA Tour is depriving fans of seeing their players in PGA action and acting in an anti-trust manner. The lawsuit was filed on behalf of Larry Klayman on June 28, 2022. In it, the PGA Tour and partner DP World Tour are both defendants. LIV Golf Sues the PGA Tour for Exhibiting "Anti-Competitive Behavior" and Trying to "Monopolize" Markets — PGA Tour Suspensions Damaging Brand
The claim is that by blocking LIV Golf competitors from PGA Tour events, the opposing side is "anti-competitive behavior" in a free-market and an attempt to "monopolize the relevant market." Basically, it's an anti-trust lawsuit against the PGA Tour. It could be argued that PGA Tour was attempting to protect its brand by disassociating with players involved with LIV Golf—or that, yeah, PGA Tour was putting pressure on a competitor with the suspensions.
---
---
PGA Tour's Jay Monahan and DP World Tour's Keith Pelley Also Sued Individually Over Alleged Conspiracy in Restraint of Trade
---
---
---
---
---
---
---
---
---
---
---
Fox News' Brian Kilmeade: Trump 'Unhinged'
---
---
---
---
Commissioners of PGA Tour and DP World Tour, Jay Monahan and Keith Pelley, Also Sued Over Their Alleged Conspiracy
---
---
Loading...