Klayman Report
---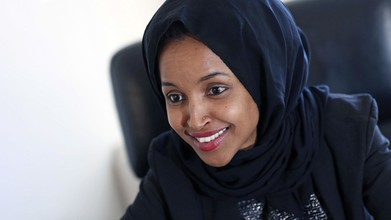 Rep. Ilhan Omar (D-Minn.) falsely claimed this week the recently approved pro-life laws in Alabama and Georgia would "criminalize women" who obtain abortions.
The Democratic lawmaker made the untrue comments Wednesday, when she spoke on the floor of the U.S. House of Representatives.
Rep. Ilhan Omar (D-MN) attacks conservative people of faith on the House floor, suggests that their concern for unborn babies is not genuine and they are hypocrites pic.twitter.com/XGiWwB51GV
COMPLAINT FOR WRIT OF MANDAMUS TO ORDER U.S. DEPARTMENT OF HOMELAND SECURITY TO COMMENCE INVESTIGATION OF REP. ILHAN OMAR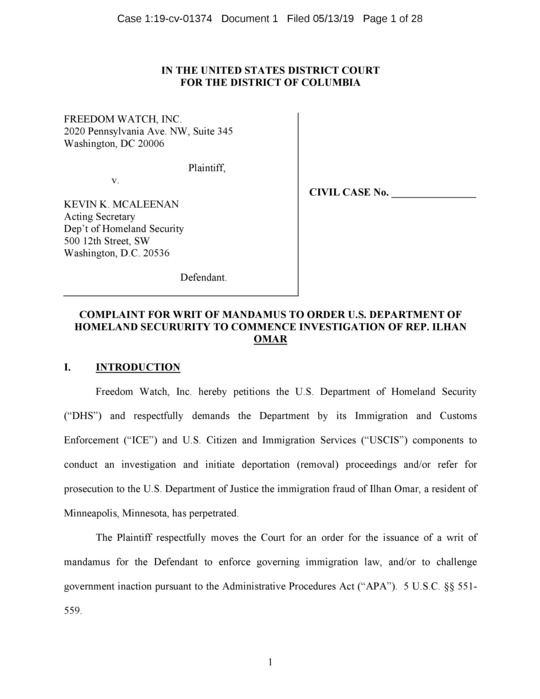 Click to View PDF
PETITION TO COMMENCE DEPORTATION PROCEEDINGS FOR REMOVAL FROM THE UNITED STATES AND/OR PROSECUTION OF ILHAN OMAR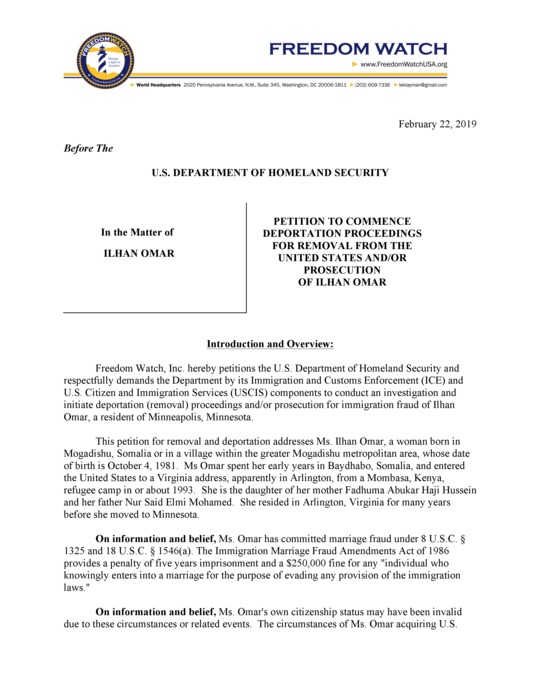 Click to View PDF
---
---
---
---
---
---
---
Larry Klayman recalls instant analysis of Roe with Harry Blackmun's daughter
---
---
---
---
---
---
---
---
---
---
---
---
Loading...