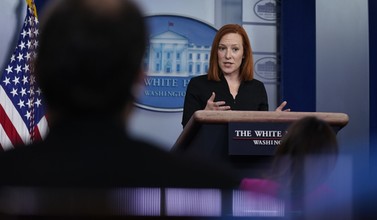 By David Sherfinski
The Washington Times
March 30, 2021
The White House said Tuesday that President Biden's commitment during the campaign to nominate a Black woman for the U.S. Supreme Court is absolutely still on the table.
"Of course," press secretary Jen Psaki told reporters at the White House. "Yes, absolutely – it certainly is."
Mr. Biden announced an initial slate of 11 judicial nominees on Tuesday.
'Chief of diversity and inclusion' reassigned over questionable social media posts