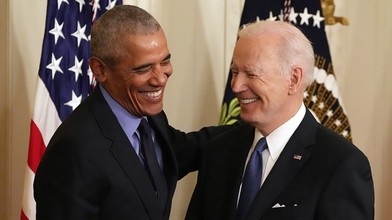 The Hill
April 20, 2022
President Biden has told former President Obama that he is planning to run for reelection in 2024, two sources tell The Hill.
The admission to Obama is the latest indication that Biden is likely to run for a second term, something the president has spoken about publicly.
During a press conference in Brussels last month, he told reporters he'd be "very fortunate" to run against his rival in the 2020 election, former President Trump.