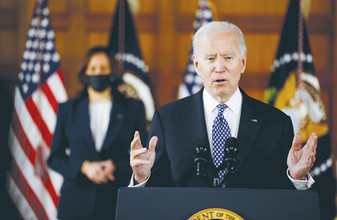 By Maayan Jaffe-Hoffman
The Jerusalem Post | JPost.com
May 12, 2021
The policies of the Biden administration have inadvertently contributed to the lethal round of hostilities in Israel and Gaza, some Israeli analysts claimed on Wednesday.
The escalation "is a test and [US President Joe Biden] has failed," said Prof. Eytan Gilboa, an expert on US policy in the Middle East at Bar-Ilan University.
Biden's mistakes, he said, began before the first rocket was fired.