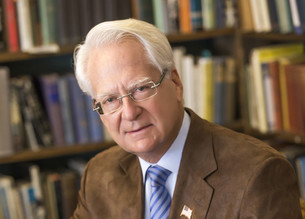 By Larry Klayman
WND
March 15, 2019
There is an old joke about lawyers that goes like this: "How can you tell that a lawyer is lying?" Answer: "He is moving his lips!" Another joke goes, "Why do great white sharks not attack lawyers?" Answer: "Professional courtesy."
While these jokes ring true in many respects — and indeed is why I founded Judicial Watch in 1994 and later Freedom Watch (www.freedomwatchusa.org) and have lived my professional life as the "anti-lawyer" in large part — this so-called humor applies not just to the hundreds of lawyers who occupy mostly worthless space in both chambers of Congress, but also the speaker of the House herself, one Nancy Pelosi.
This week, moving her rather rigid lips (she appears to have had more facelifts than even the late comedian Joan Rivers), this evil pol proclaimed falsely that she does not intend to push impeachment of the 45th president of the United States. Her reason? "He's not worth it."
See also: Sexual Tyranny & Cover-Up at FOX News; Pelosi Lies About Impeachment!