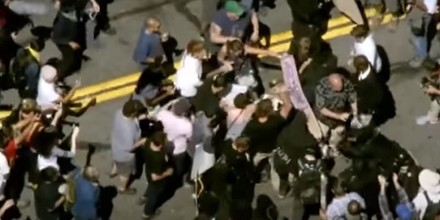 By WND Staff
WND
June 4, 2020
Antifa suddenly is in the news again, with the federal government investigating the far-left militant movement's role in the violence that has engulfed the protests over the death in police custody of George Floyd in Minneapolis.
Similar acts of violence already have put Antifa members in court.
A hearing has been scheduled before the 9th U.S. Circuit Court of Appeals next week in a lawsuit filed by a woman who was assaulted in 2017 when media personality and political commentator Milo Yiannopoulos was scheduled to speak on the campus of the University of California at Berkeley.