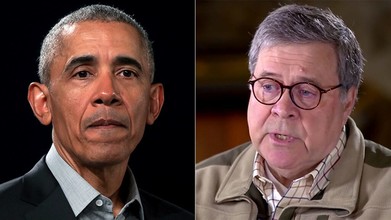 By Liam Quinn
Fox News
June 1, 2019
Attorney General William Barr has broken with President Trump on the issue of whether or not Obama-era officials committed treason.
Barr, in a sit-down interview with CBS News, was asked whether he agreed with previous comments Trump has made suggesting some people with ties to the former president's administration had done so.
"You don't think that they have committed treason?" Barr was asked by reporter Jan Crawford.