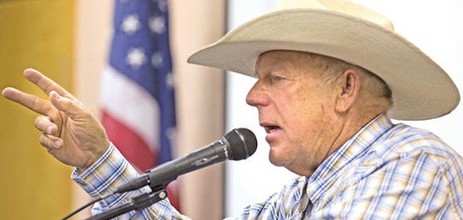 WND
March 18, 2019
A federal appeals court has put a roadblock in front of the government's attempt to appeal a district judge's decision to throw out its case against Nevada rancher Cliven Bundy on the grounds of prosecutorial misconduct.
Bundy and other family members were charged after an armed standoff at their ranch over grazing fees the government claimed they had not paid. The government confiscated some of the family's cattle, supporters from across the nation gathered and the standoff ensued. The feds eventually backed down.
But when the government put Bundy and others on trial for their actions, the case collapsed.