Mike Ditka Again Addresses Players Protesting National Anthem: 'If You Can't Respect This Country, Get the Hell Out of It'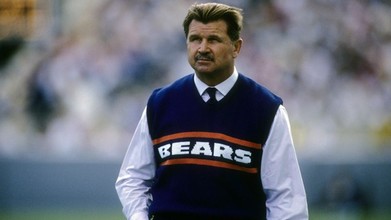 By Daniel Canova
Fox News
September 16, 2020
Back in 2016 when quarterback Colin Kaepernick started protesting racial inequality during the national anthem, Hall of Fame coach Mike Ditka said he should "get the hell out" of the country because he thought that it was a form of disrespect.

Just a few short months ago when George Floyd and Breonna Taylor were both victims of police brutality, Ditka once again reiterated in July that athletes who are protesting the anthem should "get the hell out" of the United States. And following this week's NFL games, for a third time Ditka spoke out on the players who knelt during the anthem.

"Football's football. It's not a complicated thing. You're playing the game, you're enjoying the game. You don't like the game, get out of it," Ditka said in an interview with Newsmax TV on Monday. "It's not for protesting one way or the other. What color you are, what you think, this or that. You play football. That's it. You're privileged. You got a gift from God that you can play the game because you got a body you can do it with. I don't really understand what you're protesting. I played the game. I coached the game for a long time. It makes no sense to me."



Your help is urgently needed!
Support our cause and join our fight!