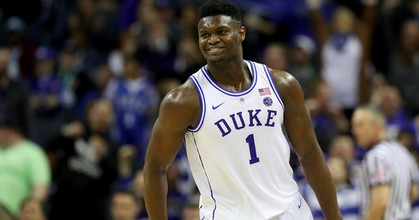 By John Watson
The Devils Den
June 7, 2020
After a lower court inexplicably ruled former Duke star Zion Williamson would be forced to answer questions under oath regarding as to whether he received improper benefits prior to playing at Duke, a Florida appeals court has grated the former Blue Devil's motion to stay such proceedings.
Earlier in the week Florida 11th Circuit Court Judge David Miller ruled that Williamson will be required to answer interrogatories and requests for admissions under oath about improper benefits.
As part of Gina Ford's $100 million breach of contract suit against Williamson, Ms. Ford's attorneys served Williamson with requests for admission that he received "money, benefits, favors or other things of value" to attend Duke and wear or use Nike or choose an Adidas-sponsored school.