Klayman: Stone Should Do Time: He Presented No Real Defense at His Criminal Trial!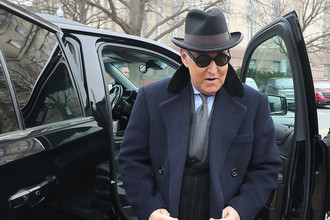 By Kyle Cheney, Leah Nylen
POLITICO
June 23, 2020
A prosecutor who withdrew from the Roger Stone case after Justice Department leaders intervened to recommend a lighter sentence intends to testify before Congress that he and his colleagues were repeatedly pressured to cut Stone "a break," and were told that it was because of his relationship with President Donald Trump.

"What I heard — repeatedly — was that Roger Stone was being treated differently from any other defendant because of his relationship to the President," Aaron Zelinsky, one of four prosecutors who quit the case, plans to tell the House Judiciary Committee Wednesday, according to his prepared testimony. "I was also told that the acting U.S. Attorney was giving Stone such unprecedentedly favorable treatment because he was 'afraid of the President.'"



Your help is urgently needed!
Support our cause and join our fight!