Klayman: President Trump Not the Leftist NYT Is Right! Radical Feminists Are Out to Destroy Even Innocent Men Because They Hate Men! Time for Innocent Men to Fight Back and Not Run!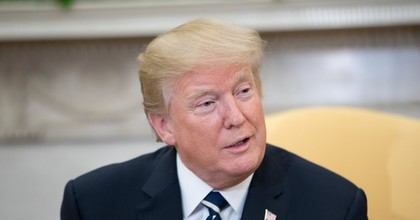 By Jacey Fortin
New York Times
February 12, 2018
After the White House staff secretary, Rob Porter, resigned in the face of accusations that he had abused his two former wives, President Trump tweeted in defense of people whose "lives are being shattered and destroyed by a mere allegation."

"Some are true and some are false. Some are old and some are new," he wrote on Saturday. "There is no recovery for someone falsely accused — life and career are gone. Is there no such thing any longer as Due Process?"


---
Urgent Petition
We the People Call On President Trump and Attorney General Sessions to Appoint Larry Klayman as Special Counsel to Investigate the Clinton Email, Uranium One, and Fusion GPS Scandals! We Also Support Freedom Watch's Suit to
Remove Robert Mueller as Special Counsel
Updated Dec. 2, 2017, to include Mueller lawsuit
Your Name:
Your Email:
Phone Number:
Street Address:
City:
State:
Zip:
Receive Freedom Watch updates
Petition Signers — Live Results
Loading...

Your help is urgently needed!
Support our cause and join our fight!