Klayman: No Surprise Here: Comey Is an Opportunistic Political Hack Who Wants to Profit From His Continuing Crimes!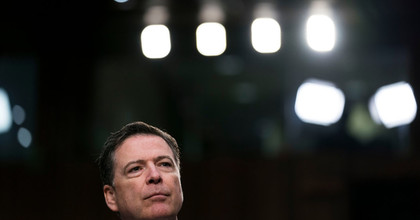 By Alexandra Alter
New York Times
July 16, 2017
James B. Comey, the former F.B.I. director who was fired in May by President Trump, is writing a book about his experience in public service, including his tumultuous and brief tenure in the Trump administration.

Mr. Comey has been meeting with editors and publishers in New York in recent days, and is being represented by Keith Urbahn and Matt Latimer, partners at the literary agency Javelin. The book is expected to go to auction this coming week, and all the major publishing houses have expressed keen interest, Mr. Latimer said.



Pre-order 'Essays of a Mad Man'
A four-volume compilation of Larry Klayman's writings from 1999-onward, comprising of the Clinton years, the Bush years, the Obama years & the Trump years