Klayman: Mike Ditka Is Right!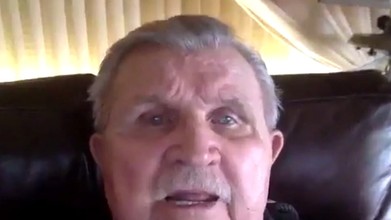 TMZ
July 26, 2020
"If you cant respect our national anthem, get the hell out of the country," Ditka said. "That's the way I feel. Of course, I'm old fashioned, so I'm only going to say what I feel."

Colin Kaepernick and others have said the kneeling protests have nothing to do with military or the flag ... they've continuously claimed the demonstrations are all about raising awareness for social justice and police brutality in America.

Some high-profile people like Drew Brees have changed their stance on the anthem in light of recent events -- including the death of George Floyd.



Your help is urgently needed!
Support our cause and join our fight!