Klayman: Is Roberts Being Blackmailed by Obama Deep State at FBI, NSA and CIA?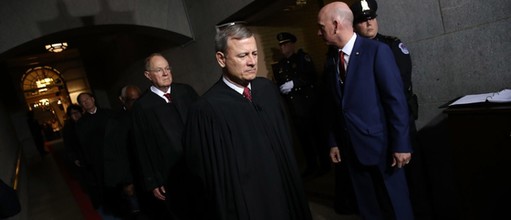 Daily Caller
March 14, 2019
Chief Justice John Roberts has made common cause with the Supreme Court's liberal bloc as late, breaking with his conservative colleagues on cases relating to abortion, the death penalty and President Donald Trump's revised rules for asylum seekers.

Whether Roberts's recent maneuvers reflect a substantive change in his approach to cases remains to be seen. In isolation, it's difficult to know what to make of the chief's votes.



Your help is urgently needed!
Support our cause and join our fight!