Klayman: If This Is True So Much for Loyalty and Virtue! Then the Trump Campaign Asks Us to Pay? Not Right!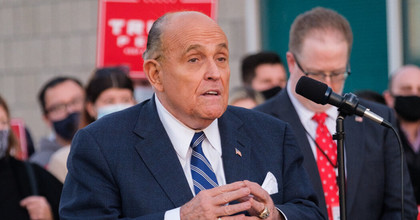 By Michael S. Schmidt and Maggie Haberman
New York Times
November 17, 2020
Rudolph W. Giuliani, who has helped oversee a string of failed court challenges to President Trump's defeat in the election, asked the president's campaign to pay him $20,000 a day for his legal work, multiple people briefed on the matter said.

The request stirred opposition from some of Mr. Trump's aides and advisers, who appear to have ruled out paying that much, and it is unclear how much Mr. Giuliani will ultimately be compensated.

Since Mr. Giuliani took over management of the legal effort, Mr. Trump has suffered a series of defeats in court and lawyers handling some of the remaining cases have dropped out.



Your help is urgently needed!
Support our cause and join our fight!