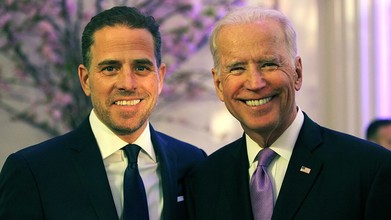 By Gregg Re
Fox News
December 25, 2019
Reaction and analysis from Fox News contributor Charlie Hurt and Women for Trump national co-chair Gina Loudon.
Hunter Biden, the 49-year-old son of former Vice President Joe Biden, has been dodging discovery requests in connection with a paternity case in Arkansas, and is "the subject of more than one criminal investigation involving fraud, money laundering and a counterfeiting scheme," a private investigation firm claimed this week in a bizarre court filing.
In addition, the Florida-based D&A Investigations told Fox News that its investigators have found that the intelligence community whistleblower at the center of the Democrats' impeachment effort against President Trump accompanied Joe Biden when he traveled to Ukraine in early 2016 and, by his own admission, pressured the country's government to fire its top prosecutor by threatening to withhold $1 billion in U.S. aid.