Cancel Culture: Dave Chappelle and Other Comedians Who Have Taken Sides
Order "It Takes a Revolution: Forget the Scandal Industry!" at BarnesandNoble.com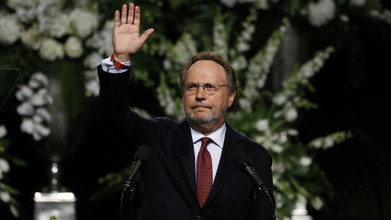 Yahoo News
October 19, 2021
As cancel culture becomes more and more ubiquitous in show business, comedians are finding it particularly difficult to ignore.

When one's profession is to take the stage to shake up and lambaste pop culture and society, the odds that a joke or train of thought will venture into cancelable territory shoots up beyond even the most outspoken of celebrities.

Most recently, Dave Chappelle has found himself in the crosshairs of people calling for him to be canceled and for Netflix to make some kind of amends for giving him a platform to espouse comments that many deemed transphobic on his latest special "The Closer."



Your help is urgently needed!
Support our cause and join our fight!