Sean Hannity and Lou Dobbs to Be Deposed in Suit Over Fox's Coverage of Murdered DNC Staffer: Report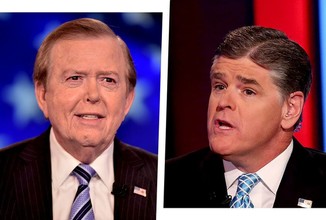 Yahoo News
September 15, 2020
Two of the biggest names from the Fox Corporation are set to testify under oath in a lawsuit over a right-wing conspiracy theory that Russia did not hack the emails from Democratic National Committee that were released to help Donald Trump during the 2016 presidential campaign.

"Fox News star Sean Hannity was once his network's most prominent booster of conspiracy theories about murdered Democratic National Committee staffer Seth Rich, only stopping the rumor-mongering after Rich's grieving parents publicly begged him to knock it off," The Daily Beast reported Monday.



Your help is urgently needed!
Support our cause and join our fight!