Klayman: Time for Kellyanne to Dump Her So-Called Husband! He Is a Pathetic Hateful Slob!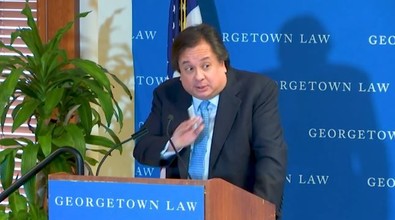 By Joseph Wulfsohn
Fox News
March 14, 2019
George Conway, an attorney who has become an outspoken critic of the president via Twitter messages, posted a thread that began when he called out Trump for claiming that Judge Amy Berman Jackson's sentencing of former Trump campaign chairman Paul Manafort earlier in the day had exonerated the president from the Russian collusion narrative.

"Have we ever seen this degree of brazen, pathological mendacity in American public life?" Conway asked in a tweet. "One day he makes a harmless slip of the tongue, something any mentally balanced person would laugh off. But instead he lies about it. He denies what the world can see on videotape. Even his donors and supporters wonder, what is wrong with him? Why would he feel compelled to tell such an absurd lie?"



Your help is urgently needed!
Support our cause and join our fight!