Klayman: This Is Just a Stall Tactic Until Sessions Is "Cleared" by Mueller of Russian Collusion. He Does Not Want to Rock the Boat While He Himself Is Under Criminal Investigation! No Guts!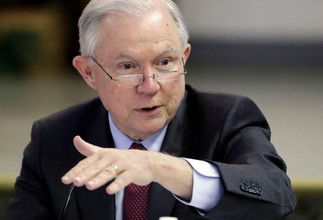 By Matt Zapotosky
Washington Post
November 14, 2017
Attorney General Jeff Sessions is entertaining the idea of appointing a second special counsel to investigate a host of Republican concerns — including alleged wrongdoing by the Clinton Foundation and the controversial sale of a uranium company to Russia — and has directed senior federal prosecutors to explore at least some of the matters and report back to him and his top deputy, according to a letter obtained by The Washington Post.

The revelation came in a response by the Justice Department to an inquiry from House Judiciary Committee Chairman Bob Goodlatte (R-Va.), who in July and again in September called for Sessions to appoint a second special counsel to investigate concerns he had related to the 2016 election and its aftermath.


---
Urgent Petition
We the People Call On President Trump and Attorney General Sessions to Appoint Larry Klayman as Special Counsel to Investigate the Clinton Email, Uranium One, and Fusion GPS Scandals! We Also Support Freedom Watch's Suit to
Remove Robert Mueller as Special Counsel
Updated Dec. 2, 2017, to include Mueller lawsuit
Your Name:
Your Email:
Phone Number:
Street Address:
City:
State:
Zip:
Receive Freedom Watch updates
Petition Signers — Live Results
Loading...

Your help is urgently needed!
Support our cause and join our fight!