Klayman: The Vile and Despicable Huffington Post! Sued by Sheriff Arpaio!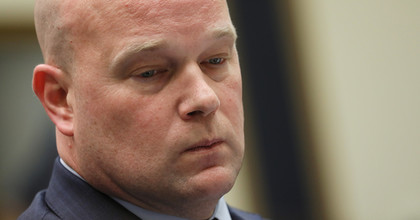 By Mary Papenfuss
HuffPost
February 9, 2019
After an incredibly contentious hearing before the House Judiciary Committee on Friday Acting Attorney General Matthew Whitaker was spotted at the Trump International Hotel in Washington.

New York Times reporter Maggie Haberman noted the sighting on Twitter. People who responded jabbed — nervously — at the too-close-for-comfort situation of the man who could conceivably fire Special Counsel Robert Mueller heading straight to one of the lairs of the man Mueller is investigating. One commented that Whitaker was "reporting back to daddy." Another compared it to "Lex Luthor returning to the Legion of Doom."



Your help is urgently needed!
Support our cause and join our fight!