Klayman: The "Salem Feminist Witch Trials" Continue Unabated!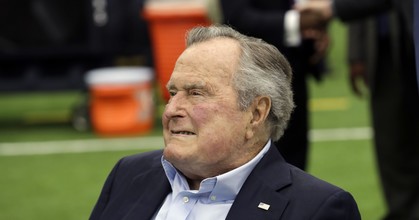 By Jessica Estepa
USA TODAY
November 14, 2017
George H. W. Bush apologized Monday after another woman said the former president groped her during a 2003 photo op when she was 16 years old.

Time magazine reported on Monday that Rosyln Corrigan is accusing Bush of groping her buttocks when she was standing next to him for a photo at a November 2003 event at a CIA office, which she attended with her parents.



Pre-order 'Essays of a Mad Man'
A four-volume compilation of Larry Klayman's writings from 1999-onward, comprising of the Clinton years, the Bush years, the Obama years & the Trump years