Klayman: Speaker Ryan Must Step Down: He Is a Two Faced Incompetent Embarrassment!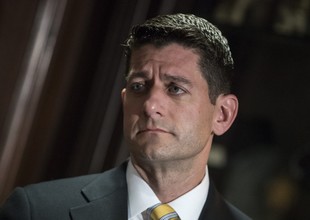 By Ian Mason
Breitbart
September 13, 2017
Paul Ryan privately said earlier this year said he thought only "one member" wanted to build a wall across the entire U.S.-Mexico border, Breitbart News has learned from multiple sources with direct knowledge of the comments, including former Rep. Tom Tancredo (R-CO).

The dinner, sources said, took place on the eve of the House's passage of two relatively minor immigration bills at the end of June: Kate's Law and sanctuary city reforms. The far wider reaching Davis-Oliver Act was tabled at the same time.



Pre-order 'Essays of a Mad Man'
A four-volume compilation of Larry Klayman's writings from 1999-onward, comprising of the Clinton years, the Bush years, the Obama years & the Trump years