Klayman: Savannah Guthrie Was Low Class at Trump Town Hall!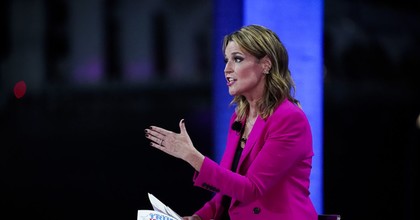 By Emily Stewart
Vox
October 16, 2020
Savannah Guthrie is very good at interviewing Donald Trump.

The Today show co-anchor tapped to moderate the president's town hall on NBC Thursday faced an uphill climb going in — a lot of observers were upset the event was happening at all. After all, it was the president who pulled out of the originally scheduled debate in the first place. Guthrie reminded viewers of the context at the outset of the night — the president got Covid-19, the debate was changed to virtual, and then he withdrew — and then got to questioning. And she was relentless. No line of inquiry came without multiple follow-ups, no unfounded assertion was made without a pushback.

She asked the president about a White House reception for Supreme Court nominee Judge Amy Coney Barrett, the event that seems to have sparked a coronavirus outbreak among more than 20 people in the president's close orbit and countless others.



Your help is urgently needed!
Support our cause and join our fight!