Klayman: Predictable as Murdoch's Two-Faced Fox News Promoted Biden and the Dems Thru Chris Wallace and Their Other Leftist Clowns!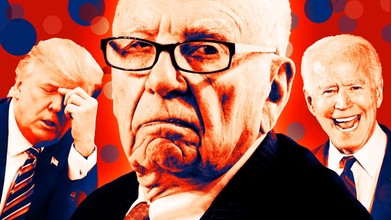 By Lachlan Cartwright
The Daily Beast
October 15, 2020
The Australian-born billionaire is disgusted by Trump's handling of COVID-19, remarking that the president is his own worst enemy, that he is not listening to advice about how best to handle the pandemic, and that he's creating a never-ending crisis for his administration, according to three people who have spoken with Murdoch.

In response to an email inquiry for this report asking him if he believes Biden will win in a landslide and his thoughts on Trump's handling of coronavirus, Murdoch responded, "No comment except I've never called Trump an idiot," referring to a 2018 report that the media mogul called the president a "fucking idiot" following a chat about immigration.



Your help is urgently needed!
Support our cause and join our fight!