Klayman: NYT and Other Media Sidestep Likely BLM Identity of LA Cop Killer!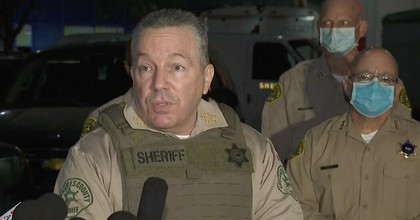 By Allyson Waller
New York Times
September 13, 2020
A search continued on Sunday for a gunman who shot two Los Angeles County sheriff's deputies multiple times, wounding them critically, as they sat in their parked patrol car, the authorities said.

The officers were shot at a Metro station in Compton around 7 p.m. local time on Saturday, the authorities said. The Sheriff's Department said on Twitter that the deputies had been "ambushed."

The deputies, a man, 24, and a woman, 31, who is the mother of a 6-year-old boy, were taken to a hospital, where they underwent surgery, department officials said. Alex Villanueva, the Los Angeles County sheriff, said the two deputies were sworn into office 14 months ago.



Your help is urgently needed!
Support our cause and join our fight!