Klayman: No One Including Carlson Is Questioning Omar's Love for the Islamic Republics and Sharia Which You Support Over This Nation and Our Laws!
See Complaints v. Omar Embedded Below!
Rep. Ilhan Omar on Twitter
Twitter
July 11, 2019
"When a white nationalist TV host tries to question my love for my country.pic.twitter.com/Al1bxjRqKW
COMPLAINT FOR WRIT OF MANDAMUS TO ORDER U.S. DEPARTMENT OF HOMELAND SECURITY TO COMMENCE INVESTIGATION OF REP. ILHAN OMAR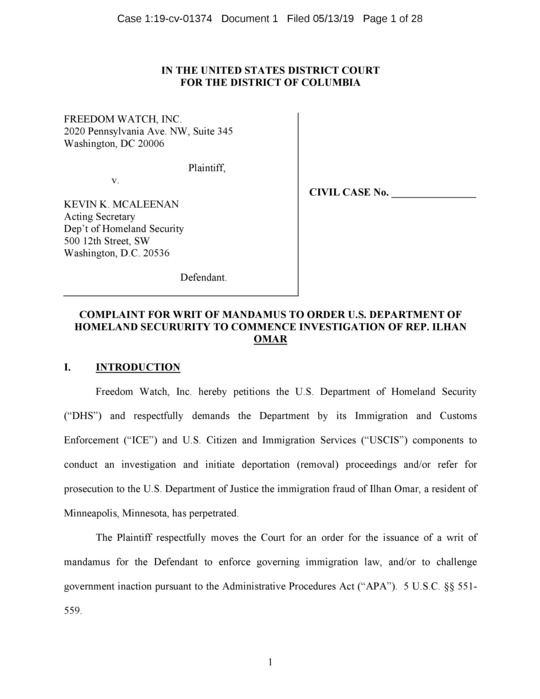 Click to View PDF
PETITION TO COMMENCE DEPORTATION PROCEEDINGS FOR REMOVAL FROM THE UNITED STATES AND/OR PROSECUTION OF ILHAN OMAR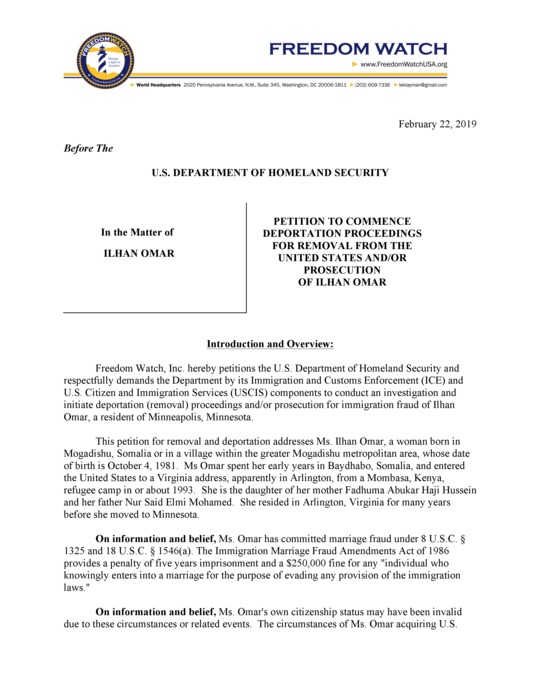 Click to View PDF

Your help is urgently needed!
Support our cause and join our fight!