Klayman: My Efforts on Behalf of Cliven Bundy and the Family to Have AG Sessions Review the Prosecutorial Misconduct We Pray Will Bear Fruit! Go to www.ClivenBundyDefenseFund.org!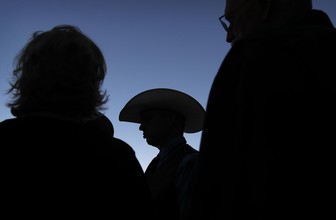 AG Sessions orders examination of Bundy case after mistrial over prosecution bungling
By Valerie Richardson
The Washington Times
December 21, 2017
Attorney General Jeff Sessions stepped into the Bundy prosecution after Wednesday's mistrial, ordering a third-party examination of the case in light of the latest government snafu.
"The attorney general takes this issue very seriously and has personally directed that an expert in the [Justice Department's] discovery obligations be deployed to examine the case and advise as to the next steps," said Ian D. Prior, the department's principal deputy director of public affairs, in a late Wednesday statement.
The decision to intervene came after Chief U.S. District Court Judge Gloria Navarro declared a mistrial over the government's "willful failure to disclose information" to the defense, saying it would have been "impossible" for the four co-defendants to receive a fair trial.
See also: Urgent Letter to AG Sessions from Cliven Bundy Defense Fund

Your help is urgently needed!
Support our cause and join our fight!