Klayman: Mueller Should Be Named Along With Comey as TIME Magazine's "Corrupt Prosecutors of the Year!" Go to www.FreedomWatchUSA.org to Support Our Case to Remove Mueller!
TIME Person of the Year Runner Up: Robert Mueller
By Massimo Calabresi
Time
December 6, 2017
See why Special Counsel Robert Mueller, was named as a runner up on TIME's Person of the Year 2017 shortlist.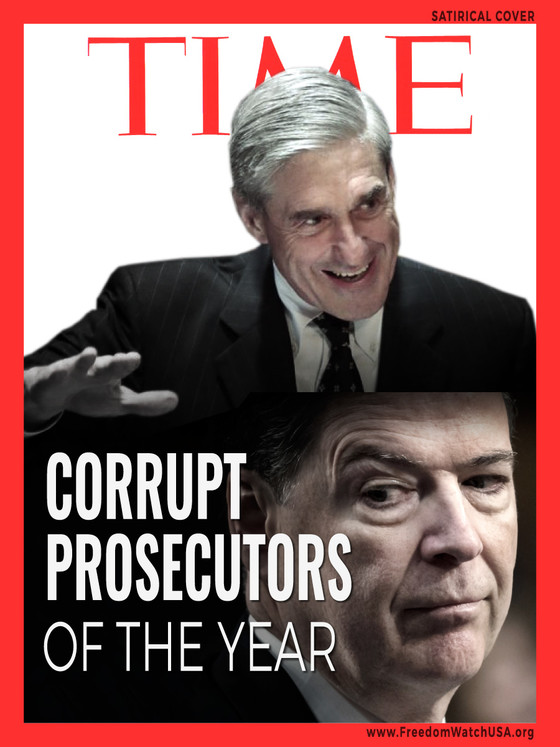 ---
Urgent Petition
We the People Call On President Trump and Attorney General Sessions to Appoint Larry Klayman as Special Counsel to Investigate the Clinton Email, Uranium One, and Fusion GPS Scandals! We Also Support Freedom Watch's Suit to
Remove Robert Mueller as Special Counsel
Updated Dec. 2, 2017, to include Mueller lawsuit
Your Name:
Your Email:
Phone Number:
Street Address:
City:
State:
Zip:
Receive Freedom Watch updates
Petition Signers — Live Results
Loading...

Your help is urgently needed!
Support our cause and join our fight!