Klayman: More Garbage From the Principal Newspaper of the Jewish Left!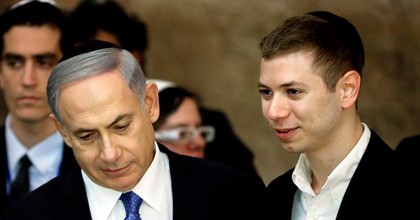 By Isabel Kershner
New York Times
December 19, 2018
JERUSALEM — In a Facebook post a few days ago, one of the Israeli prime minister's sons said he hoped the deaths of two Israeli soldiers killed by a Palestinian gunman in the West Bank would be "avenged" and said, "There will never be peace with the monsters in human form known since 1964 as 'Palestinians.'"

In other posts, Yair Netanyahu, the older son of Prime Minister Benjamin Netanyahu, said he would prefer an Israel without any Muslims and mused that no attacks occurred "in Iceland and Japan where coincidentally there are no Muslims."



Your help is urgently needed!
Support our cause and join our fight!