Klayman: More BS From DOJ and Fox News Which Promotes This BS to Boost Ratings and Ad Dollars: Ask Yourself? Where Is Durham's Grand Jury? There Is None! So Much for a Real Investigation and Not the Sham of AG Bill Barr!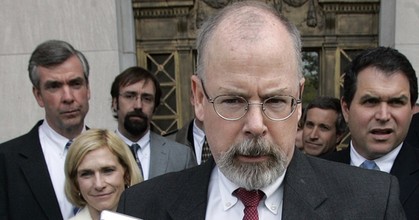 Washington Examiner
January 18, 2020
A trail of documents has reportedly led Attorney General William Barr's handpicked federal prosecutor to focus his inquiry into the origins of the Russia investigation on the first several months of President Trump's tenure.

John Durham, a U.S. attorney from Connecticut, is zeroing in on the period spanning from January 2017, when Trump took office, to May of that year. A "strong" paper trail, as CBS News senior investigative correspondent Catherine Herridge put it on Friday, has led the investigation into possible misconduct by federal law enforcement and intelligence officials to that time frame.

Durham's office declined to comment for this report.

While Trump and his allies have championed Durham's effort, Democrats have dismissed the allegations of wrongdoing during the Trump-Russia investigation and are concerned the inquiry may be an effort to discredit the work of special counsel Robert Mueller. Trump gave Barr full declassification authority for the endeavor.


See also: Clintons skate again! Bill Barr takes another dive - Larry Klayman

Your help is urgently needed!
Support our cause and join our fight!