Klayman: Maybe Now the Donald Will Now Stop Bragging About His SCOTUS Appointees!
Order "It Takes a Counter-Revolution!" at Amazon.com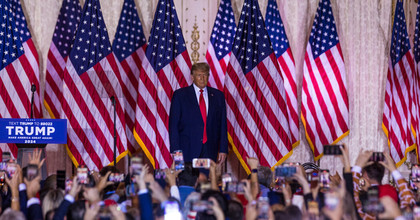 By Charlie Savage
New York Times
November 23, 2022
WASHINGTON — The Supreme Court cleared the way on Tuesday for a House committee to obtain former President Donald J. Trump's tax returns, refusing his request to block their release after a yearslong fight.

The court's brief order, which was unsigned and did not note any dissents, was another decisive defeat for Mr. Trump delivered by a court that had moved to the right with his appointment of three justices. The decision means the Treasury Department is likely to soon turn over six years of his tax returns to the House, which has been seeking his financial records since 2019.

Representative Richard E. Neal, Democrat of Massachusetts, who requested the files as the chairman of the Ways and Means Committee, said in a statement that his panel would "now conduct the oversight that we've sought for the last three and a half years."



Your help is urgently needed!
Support our cause and join our fight!