Klayman: Kurtz Go Back to CNN and the Daily Beast and Take Chris Wallace, Juan Williams, Shepard Smith and Arthel Neville and the Rest of the Lefties at Fox News With You!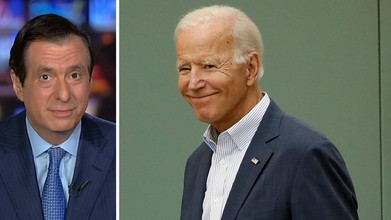 By Howard Kurtz
Fox News
October 8, 2019
'MediaBuzz' host Howard Kurtz weighs in on his recent interview with Rudy Giuliani and the little known allegations he leveled against Joe Biden's brother, James Biden.

Well, that was a pretty wild interview.

I woke up yesterday and watched nearly two minutes of my "Media Buzz" dustup with Rudy Giuliani being replayed on "Morning Joe."



Your help is urgently needed!
Support our cause and join our fight!