Klayman: It's Omar That Is an Anti-Semitic Racist and a Fraud!
See Complaints v. Omar Embedded Below!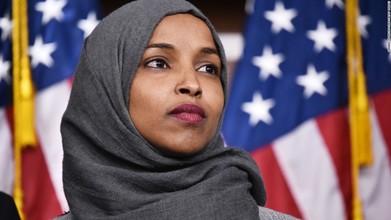 Tucker Carlson blasts Rep. Ilhan Omar, and she calls him a 'racist fool'
By Brian Stelter, CNN Business
CNN
July 10, 2019
New York (CNN Business)Rep. Ilhan Omar called Fox host Tucker Carlson a "racist fool" on Tuesday night after Carlson tore into her and claimed she "hates this country."
Carlson blasted Omar for her critiques of the United States and said the congresswoman is "living proof that the way we practice immigration has become dangerous to this country."
Omar was born in Somalia. Her family had to flee during the country's civil war. After four years in a refugee camp in Kenya, she arrived in the United States at age 12.
COMPLAINT FOR WRIT OF MANDAMUS TO ORDER U.S. DEPARTMENT OF HOMELAND SECURITY TO COMMENCE INVESTIGATION OF REP. ILHAN OMAR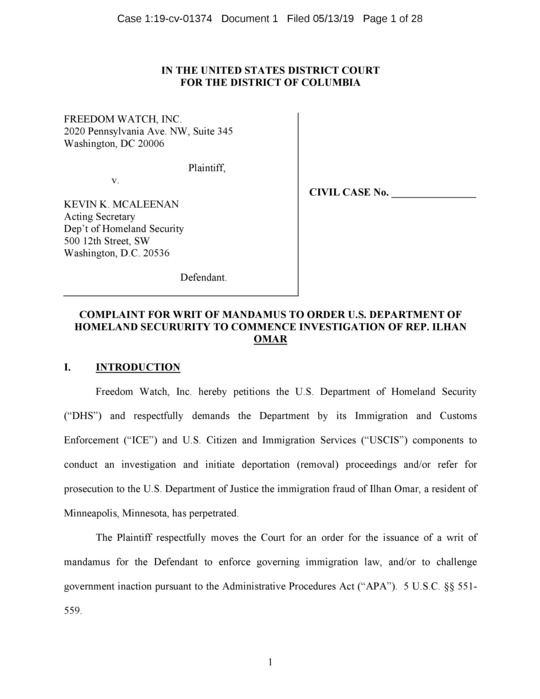 Click to View PDF
PETITION TO COMMENCE DEPORTATION PROCEEDINGS FOR REMOVAL FROM THE UNITED STATES AND/OR PROSECUTION OF ILHAN OMAR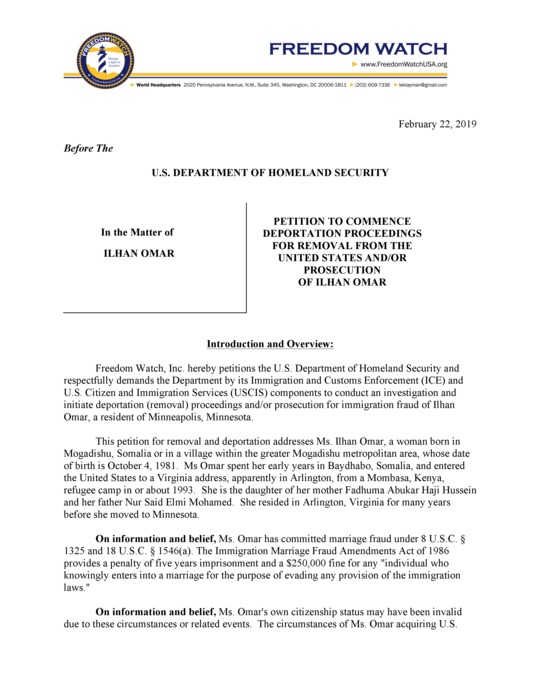 Click to View PDF

Your help is urgently needed!
Support our cause and join our fight!