Klayman: Farrakhan Disciple DNC Vice Chair Keith Ellison Sides With NoKo: No Surprise!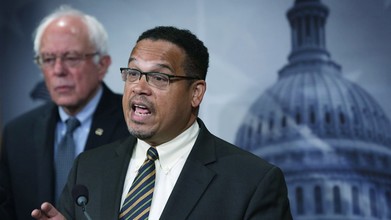 By Chris Enloe
TheBlaze
August 12, 2017
Rep. Keith Ellison (D-Minn.), deputy chairman of the Democratic National Convention, claimed Friday that North Korean dictator Kim Jong-Un is more responsible than President Donald Trump. Now, Ellison is retracting that claim.

Ellison's comments came Friday during a question-and-answer session at the Netroots Nation conference, an annual political gathering for progressives.



Your help is urgently needed!
Support our cause and join our fight!
Or call 844 FW ETHIC to contribute to Freedom Watch now