Klayman: End "One and Done" at My Alma Mater Duke: It Breeds This Alleged Bribery and Tarnishes the Academic Integrity of Top Tier Universities!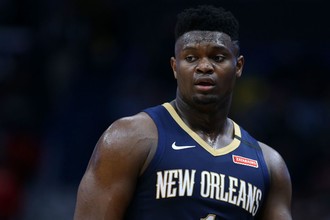 By Jason Owens
Yahoo News
June 10, 2020
An agent suing Zion Williamson points to new housing and luxury cars in his parents' name as evidence that he received improper benefits to sway him to attend Duke.

New court filings submitted Wednesday also call for Duke head coach Mike Krzyzewski to testify based on statements he made on the NCAA's pay-for-play scandal.

The court filings reported by The Athletic's Daniel Wallach call for discovery and are the latest in a lawsuit filed by marketing agent Gina Ford seeking $100 million from Williamson and his representation after he left Prime Marketing Sports to sign with CAA.



Your help is urgently needed!
Support our cause and join our fight!