Klayman: Another Bad Case of the Clapper (and Brennan): Two Criminals!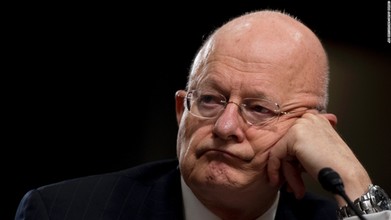 By Eli Watkins
CNN
November 12, 2017
A pair of former US intelligence chiefs blasted President Donald Trump Sunday after he attacked them a day earlier while discussing his recent conversation with Russian President Vladimir Putin.

Former Director of National Intelligence James Clapper said Sunday on CNN"s "State of the Union" that Trump's downplaying of the threat posed by Russia's meddling in last year's election was dangerous to US national security and allows countries like Russia and China to "play" the President. Former CIA Director John Brennan said Trump is allowing Putin to get away with Russia's efforts to disrupt the presidential election.



Pre-order 'Essays of a Mad Man'
A four-volume compilation of Larry Klayman's writings from 1999-onward, comprising of the Clinton years, the Bush years, the Obama years & the Trump years